ProMab Biotechnologies has the necessary equipment to perform all the work required for doing small animal imaging and much more with a veterinarian on staff.
We test CAR-T cells in several orthotopic xenograft models, and images metastases using luciferase-positive cell lines. We also provide cancer stem cell models and patient-derived xenograft (PDX) models for testing CAR-T cells.
ProMab Biotechnologies Custom Chimeric Antigen Receptor Cell Engineering: A complete service, from antigen to clinically relevant solution.

IMAGING SYSTEM SPECIFICATIONS
ANIMAL STUDIES USE CASE: PM-CD19-CAR-T cells
PM-19-CAR-T cells iv injection Raji B-leukemia cells
CD19F-CAR-T SIGNIFICANTLY DECREASES XENOGRAFT TUMOR GROWTH
CD19F-CAR-T IS NOT TOXIC TO MICE (NO LOSS OF MICE BODY WEIGHT)
CD19F-CAR-T SIGNIFICANTLY DECREASES XENOGRAFT TUMOR SIZE
CAR-T CELL MICE HAS INCREASED % HUMAN T CELLS AND % OF HUMAN CD8+ T CELLS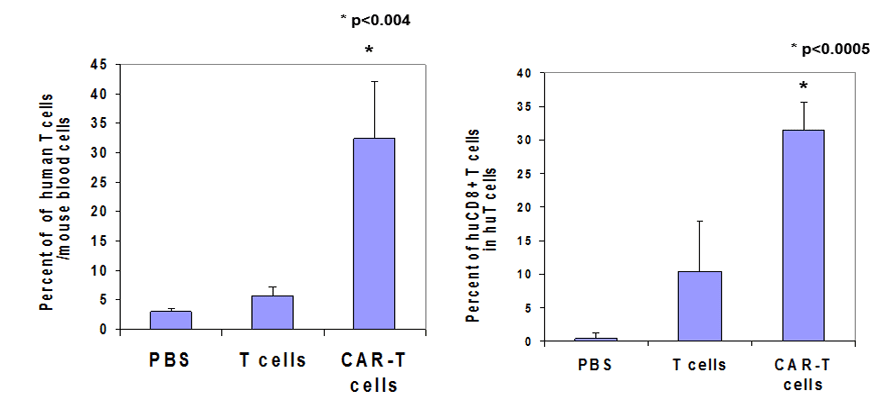 Other Components of the CAR Platform: